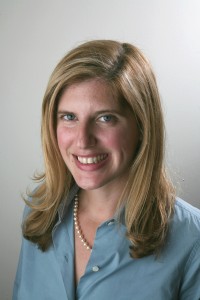 Jennifer Saranow Schultz is a writer based in the Chicago area, where she lives with her 6-year-old daughter, preschooler son and husband. Before entering the corporate world seven years ago, she was the lead writer for The New York Times "Bucks" personal finance blog from 2009 to 2011. Previously, she spent seven years as a reporter at The Wall Street Journal in San Francisco and New York, where she covered subjects ranging from consumer finance and cars to specialty retail and social networking. She has written for other publications including The Daily Beast, Marie Claire, and The New York Times' Motherlode blog, and has been a contributor to U.S. News Money's The Frugal Shopper Blog, Living on the Cheap and Well Rounded NY.
She started Hint Mama in August 2013 because she missed having a place to share helpful consumer tips. Read about the story behind Hint Mama and follow Hint Mama on Facebook and Twitter. You can find more information about advertising on HintMama.com, guest posts, press relations and disclosures here.
CONTRIBUTORS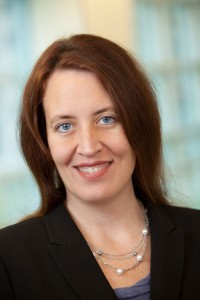 Karen Witham is a mother of two children who she can't believe are already ages six and seven. She spends her time on both sides of the Bay, working full-time as an editor and writer in San Francisco and living in Oakland. A transplant from the East Coast, she spent ten years living in Boston and also loves New York and most of all, Paris. Karen has a B.A. from Brown University and an M.A. from Emerson College. Connect with her on Twitter at @kewitham or on LinkedIn. Read hints by Karen Witham.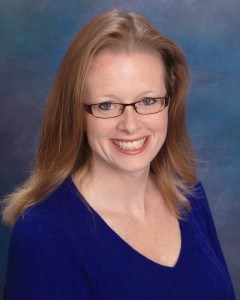 Crystal Sabalaske, professional organizer and owner of Cluttershrink, has been helping people get organized in their homes and offices for the past 12 years. She has appeared on several episodes of HGTV's series, Mission: Organization, and her organizing tips have appeared in national publications such as Family Fun, Parents, and Women's Health magazines. Crystal lives in Bucks County, PA, with her 9 year-old daughter and 8-year-old son. Follow her tips on Facebook, Pinterest and Twitter. Read hints by Crystal Sabalaske.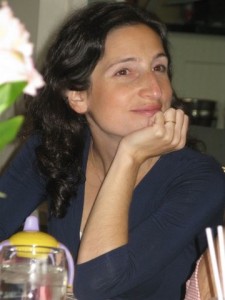 Jessica Pallay, a Brooklyn mama of two, is the editor and co-founder of Well Rounded NY, a website that helps women navigate and celebrate pregnancy and motherhood in the city. A former editor for Women's Wear Daily, Jessica now curates the best in style, beauty, wellness, gear, travel, food and more for pregnant New Yorkers and new parents. Find her online at WellRoundedNY.com, or follow Well Rounded NY on Facebook, Twitter and Instagram.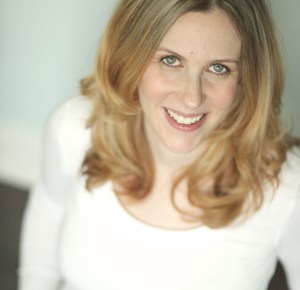 Laura Grice is the founder of Mamahacks and a full-time mom. She lives in Toronto, Canada with her husband and nearly 2-year old son. Currently taking a break from her previous life as a healthcare communications professional, she spends most of her time tickling tummies, playing with choo-choo trains and singing "The Wheels on the Bus." Follow her on Facebook and Twitter. Photo credit: rrossphotography.com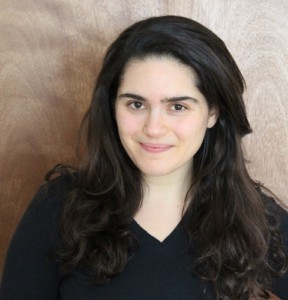 Olivia Howell is a new mom living with her son, Weston, and husband on Long Island. When she's not blogging about parenthood over at The Lovely Sisters, she is also a quilter, paleo cook, and loves rearranging her living room on Saturday nights. Follow her on Twitter, Instagram and Pinterest. Read hints by Olivia Howell.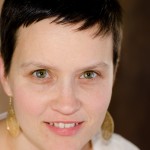 Susan Maccarelli, a mom to two toddlers, is a temporarily-retired sales and account management professional who has been a stay at home mom since 2010. She helps other bloggers get featured on the websites they aspire to, via her blog resource site BeyondYourBlog.com, and she has a blog called Pecked To Death By Chickens, where she writes humorous stories about everything from her kids and husband to her not-so-closeted QVC addiction.  Her posts have been featured on BlogHer, Project Underblog, Blunt Moms, In the Powder Room and BonBon Break, and she is also the founder of the site Wooden Train Set Reviews and is working on a line of two-piece footie pajamas. Follow Susan on Facebook, Twitter and Google+.  Read hints by Susan Maccarelli.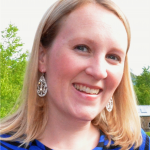 Leslie Neeland Harvey is an attorney in San Francisco and mom of two kids, ages 5 and almost 1. She blogs about the joys and challenges of family travel at Trips With Tykes. Visiting scattered family in Alabama, North Carolina, and Connecticut, she and her husband find themselves flying with kids many times a year. Her philosophy: Good planning can make family travel really fun, even if it still involves the occasional in-flight tantrum or battle with TSA agents about shelf-stable milk (it's allowed, folks!). Follow her on Facebook, Twitter, Pinterest, and Instagram. Read hints by Leslie Neeland Harvey.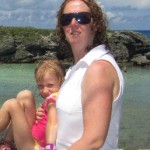 Eileen Gunn is the founder of FamiliesGo!, a website that helps parents plan better family vacations more easily. She's a veteran journalist, fearless traveler and mom of one. Her hotel-loving 6-year-old has been out of the country nine times (plus 2 in utero), taken 2 cruises, boarded several planes and taken a bunch of car trips. You can follow Eileen on Pinterest or Twitter. Read hints by Eileen Gunn.
Kaity Velez is the co-founder and editor of Well Rounded NY, a website dedicated to the in-the-know pregnant women and new moms of NYC. Currently residing in Brooklyn, Kaity is constantly inspired by her great city and the people in it. You can often track her down at her local pie shop writing, editing, meeting local creatives and trying not to eat too much pie.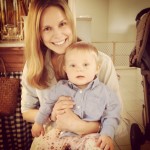 Maren Thomas Bannon is Co-Founder and CEO of littlelane, a website focused on local recommendations for parents in  the San Francisco Bay Area. Her second, and more important, job involves talking  tea cups, the chicken dance and making sure her very feisty one year old doesn't sneak out of the playground, again. She has an MBA from the Stanford Graduate  School of Business and an Engineering degree from Dartmouth College. She lives in  Marin with her laid-back husband and enthusiastic daughter. Connect with her on  Twitter at @LittleLaneBaby, Facebook, Pinterest and LinkedIn.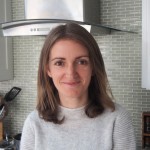 Caroline Williams lives in Cambridge, Mass., with her husband and 2-year-old son. She fits in developing recipes and managing her blog, Caroline's Cooking, between running around the park and playing trains and other toddler activities. Before she moved to Cambridge, Caroline, originally from Scotland, had another life as a human resources professional in the financial sector. Follow her tasty recipes and tips on Facebook, Twitter and Pinterest, and read more about her here.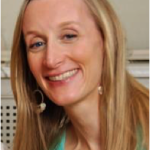 Melissa Lawrence, co-founder of CloudMom, lives in New York City with her husband and 5 young children.  With a few parenting tricks up her sleeve, Melissa posts how-to videos and blogs for parents on a range of issues including baby, toddler, kids, fashion, travel, and well-being. Follow Melissa on Facebook, Twitter, YouTube and Instagram.