"You can never have too many baby towels with hoods."
That's what my mom once said to me before I had kids, when I was brainstorming a baby gift for some friends. And that seems to be common wisdom. Have a baby, and your collection of baby towels (with hoods and without) is guaranteed to grow.
Fast forward to when the baby years are over in your house, though, and those little towels just end up taking up space.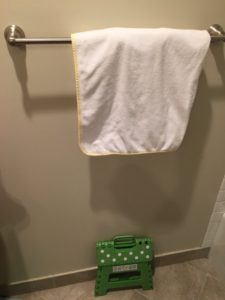 You can give them away, or you can consider today's hint for how to repurpose baby towels.
The trick: Use them as hand towels, i.e. those towels for drying hands and faces near sinks. And I promise the hoods don't have to look awkward: If you fold the towels just so, you can hide the hoods. See the images in this post, both of repurposed hooded baby towels.
There are other uses to consider too. The pint-sized towels can make great gym towels or rags, and these repurposing methods can be applied to swaddling blankets as well.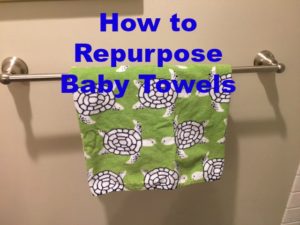 Finally, to avoid passing along the too-many-tiny-towels problem to others, I suggest buying regular-sized towels as baby gifts, whether with hoods or without. They'll be guaranteed to last much longer.
How have you repurposed baby towels and other baby gear?
Follow Hint Mama on Facebook and Twitter, and read more about her and her disclosures.