My 4-month-old son loves playing with, and gnawing on, my necklaces, and I'm happy to let him, just as I happily let my daughter play with my jewelry when she was a baby.
How can that be? My necklaces are Chewbeads, baby-safe jewelry that is today's hint. Chewbeads is giving away a $75 credit to one lucky Hint Mama reader – details below.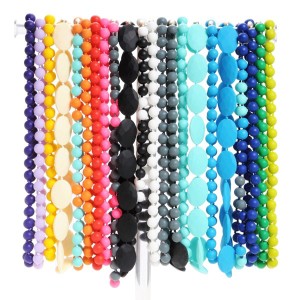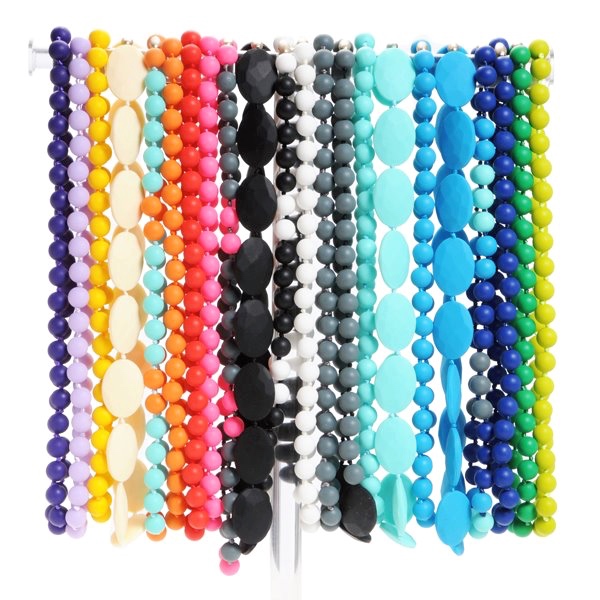 For those of you unfamiliar with Chewbeads, it's a line of silicone jewelry for Moms. Because Chewbeads pieces don't contain harmful chemicals and are made out of the same material used for pacifiers, they're safe for babies to chew on.
Plus, the colorful designs are ones moms will want to wear even beyond the baby stage, making the non-toxic jewelry well worth the money. If you had never heard of Chewbeads and saw someone wearing the company's designs, you'd think the necklaces and bracelets were just bold and funky statement pieces.
In fact, Chewbeads co-founder Lisa Greenwald, a veteran of the fashion industry, used her stylish necklace and bracelet collection as inspiration when coming up with the baby-friendly line.
I've been a big fan of Chewbeads ever since I received a turquoise-resembling Chewbeads necklace as a baby shower gift nearly three years ago. Since then, I've built up my baby-safe jewelry collection, and the pieces have become my go-to outfit completers (I even wear Chewbeads to work). They've also joined the ranks of my go-to baby gifts, especially when I'm shopping for experienced moms.
What do you think of Chewbeads? What are your tips for baby-friendly accessorizing? Share your thoughts and tips below, and be sure to enter to win a $75 credit to Chewbeads.com.
Follow Hint Mama on Facebook and Twitter, and read more about her and her disclosures.