Before I hire a date night babysitter, I don't bother calling references or doing an interview. Why? I only hire sitters that have already been vetted and recommended by my Facebook friends.
No, I'm not posting status updates on Facebook asking for sitter referrals. Rather, I log into a site called UrbanSitter, which connects parents with sitters in nine metropolitan areas nationwide, with my Facebook account. Then, I can see which available sitters my friends (and those in groups I'm affiliated with) have used and liked. To save myself time and stress, I limit my search to those particular sitters, and so far, they've all worked out great.
In other words, thanks to sites like UrbanSitter, it's easier than ever to leverage your network in your babysitter search, and today's hint is how it's about to get even easier.
Currently, UrbanSitter enables you to see which sitters have been vetted by those in your personal network, including sitters used by your Facebook friends, families at the schools your child attends and other members of various clubs and organizations you're affiliated with (think churches, synagogues and certain mothers' groups, for instance).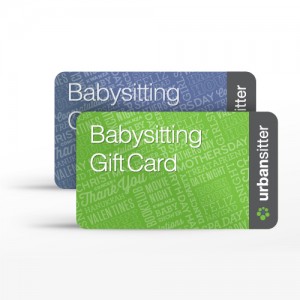 However, by mid-October, UrbanSitter will enable you to also leverage your professional network in the sitter search. You'll be able to link up your LinkedIn account to your UrbanSitter profile, so you'll be able to see which babysitters your current and former coworkers and professional connections have liked. UrbanSitter is giving away a $100 credit to one lucky Hint Mama reader – details below.
Lynn Perkins, co-founder and chief executive officer of UrbanSitter, says the feature grew out of its partnerships with companies, where employers offer its service at a discounted rate to employees as a corporate benefit.
Corporate users told the site they'd love a way to see the sitters their coworkers use, and given that many people keep their Facebook accounts separate from their professional lives, the LinkedIn connection idea was born. It takes leveraging your network to find a sitter "to a whole other level," Ms. Perkins says.
To be sure, getting a little help from your friends and work contacts in the sitter search may not be as easy as it is for me, depending on where you live. UrbanSitter is currently only officially in nine markets, though it does plan to roll out about three or four additional ones next year (most likely cities where it already has an active unofficial user base like Portland and Austin).
If you're lucky enough, however, to live in one of the markets UrbanSitter serves, the site is definitely worth checking out the next time you're searching for a sitter.
How do you leverage your personal and professional networks to find a babysitter? Would you link up your LinkedIn and Facebook accounts to get sitter-finding help – why or why not? What are your sitter-finding tips? Share your thoughts, and enter to win a $100 UrbanSitter credit, below.
Follow Hint Mama on Facebook and Twitter, and read more about her and her disclosures.