Just when my husband and I thought sleepless nights were a thing of the past, my daughter recently started putting up a fight at bedtime and waking up in the middle of the night crying, behaviors I thought she grew out of a year ago. As she just turned 18 months, I fear she's right in the midst of the 18-month sleep regression. So, for help on how to handle, and make it through, this regression, I've turned to Emily DeJeu, who blogs over at The Baby Sleep Site. 

For today's hint, Emily shares seven tips for surviving this regression. My hope is that the tips will help many parents also struggling through this dreaded phase. In addition to the tips below, The Baby Sleep Site is offering a three-month membership to one reader as part of Hint Mama's latest giveaway – details below.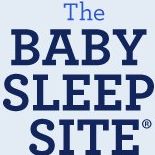 As Jennifer and I talked through the details of today's post, my heart went out to her.
Why? Because while all baby and toddler sleep regressions are challenging, the 18-month sleep regression is a real doozie. Sure, the sleep regressions that happen at 4 months and at 8/9/10 months are challenging, but they involve babies – not walking, talking, stubborn, tantrum-throwing toddlers. 
Unfortunately, there's really no way to "fix" (or even shorten) a sleep regression. See, sleep regressions are directly related to developmental milestones that your baby or toddler is experiencing – milestones like learning to roll over, to walk, and to talk. Milestones like these keep our little ones' brains busy and active – so busy and active, in fact, that sleep tends to go right out the window.
So the goal with a sleep regression isn't to fix it – the goal is to survive it as best you can, without introducing any long-term, negative sleep habits into the mix. In other words, you want to take steps to comfort your baby or toddler as best you can, but you don't want to create a new sleep association (like rocking your baby to sleep every night) that you will then have to undo once the regression is over. As The Baby Sleep Site founder Nicole tells the families we work with, "You don't want to create long-term habits in dealing with a short-term problem."
Now that we've established there is no fixing a sleep regression, let's talk survival, shall we? In honor of Hint Mama herself, here are seven tips straight from the expert sleep consultants at The Baby Sleep Site that should help you get through the 18-month sleep regression in one piece.
1. Offer a high-protein, low-sugar snack. Sometimes, the 18-month sleep regression can overlap with a legitimate growth spurt, and in those cases, plain old hunger may be the cause of your toddler's middle-of-the-night waking. So to make sure hunger isn't the culprit, try offering a bedtime snack that's high in protein but low in sugar, like yogurt, string cheese, or peanut butter on whole wheat toast. Just be sure to brush your little one's teeth after the snack.
2. Introduce a comfort object, if you haven't already. If your toddler doesn't have a "lovey" yet, now may be the time to try one. Offer a favorite blanket or stuffed animal. Or, if separation anxiety is part of your toddler's regression, offer something of yours, like an old t-shirt that smells like you. Explain to your toddler that if she feels upset or scared at night, she can cuddle her lovey to help her feel better. (And if you introduce a lovey, you may also want to try Hint Mama's lovey rotation tip to save yourself from some lost lovey disasters down the road).
3. Be careful about over-dressing at bedtime. Most 18-month-old toddlers are still sleeping in cribs, but they are also quite mobile – too mobile to stay under a blanket all night long. In fact, many may not yet be using a blanket at night. Sometimes, parents compensate by over-bundling their little ones at bedtime in multiple fleece layers in an effort to keep them warm. But did you know that toddlers who are too warm at night will actually sleep worse than toddlers who are dressed in light, breathable layers? It's true. What's more, the ideal temperature for sleep is actually a bit on the cool side, around 68 degrees Fahrenheit.
4. Institute a strong end-of-routine ritual. Hopefully, you already have a bedtime routine in place. (If you don't, start one now – bedtime routines are great for helping babies and toddlers go down for bed without a fuss.) However, if the 18-month sleep regression is proving tough, create an even stronger ritual that signals the end of the routine, and the start of sleep. This could be singing the same song each night, or saying the same phrase, right before tuck-in. Doing this repeatedly will help your toddler better understand when it's time to lie down and sleep.
5. Try a night-light and/or a music player. We've seen this work with lots of our clients. Sometimes, a little extra light in the room, or some soft music, provides enough reassurance to keep the toddler calm during nighttime wakings. You can also try a combination toy, like the Fisher-Price Ocean Wonders Soothe & Glow Seahorse. Toys like this emit a little bit of light, and play soothing lullabies for a few minutes. Toddlers can easily turn such toys on and off themselves, a great feature that provides your little one with something else to do during night wakings besides screaming loudly for you.
6. Offer explanations, but avoid rationalizing. This is one of the upsides of having a toddler – you can't explain anything to a baby, but you can (to some extent) to a toddler. Explain, in very simple terms, why your toddler needs to settle down and go to sleep. If she's afraid of you leaving, explain that you won't be far away. However, avoid rationalizing too much with your toddler – after all, toddlers aren't exactly rational creatures, Instead, develop a few phrases (like "You need to take a nap now so you have energy to play later" or "Time for sleep now, but I will see you in the morning") and then repeat them often.
7. Remain firm and consistent. Toddlers thrive when they have strong, clearly-defined boundaries – and that includes bedtime boundaries. During a sleep regression, decide how you will respond to any nighttime wakings or early nap wakings, and then follow through on your plan. It's completely fine to offer comfort when your toddler is upset, but remember that what you do once, your toddler will expect you to do again.
A final word: Remember that even if you do everything "right," the 18-month sleep regression may still prove tough for you and your toddler. Take heart, though – these regression phases are usually short-lived (most last no more than a few weeks), and most toddlers return to their normal sleeping habits once the regression is over.
What are your tips for surviving – and questions about — sleep regressions? Share them, and enter to win a three-month membership to our site, below.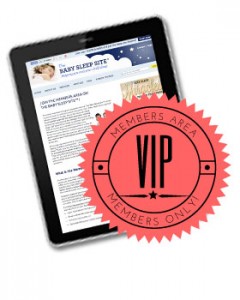 Enter to win a three-month membership to The Baby Sleep Site.
Members of The Baby Sleep Site can enjoy unlimited access to all Baby Sleep Site e-Books, access weekly chats with one of the site's sleep consultants, listen to tele-seminars on timely topics, chat with other parents in the site's members-only chat room and receive a 20% discount on any sleep consultation services. The three-month membership, regularly $29.95, is a new offering The Baby Sleep Site rolled out at the beginning of the year.
Emily DeJeu is the staff writer for The Baby Sleep Site, a site specializing in baby and toddler sleep advice. DeJeu lives in rural Pennsylvania with her husband and their three children. 
Follow Hint Mama on Facebook and Twitter, and read more about her and her disclosures.